Race the Legend!
May 28, 2018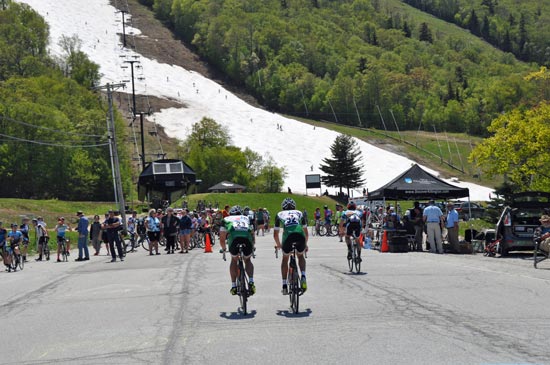 The Stage 3 Commuique is now posted.
Stage 1 and 2 podium photos have been posted on the KSR Facebook page along with a few Stage 2 finish photos.
Finalized Stage 2 results have been posted along with GC, Sprint and K/QoM on the KSR site.
The Stage 2 Communique has been posted.
TT start times for Stage 3 are now posted.
Another great day of racing is in the books! Very good racing conditions prevailed for today down in the valleys. It was a bit brisk and cool at the finish but we had some great finishes with several racers taking control of the GC in their races. The P/1/2 Men's race came down a group finish which is going to make for and exciting TT for tommorow with only
Complete and finalized Stage 1 results are now posted under the result tab. You can stage results as well as standing for Sprint, King/Queen of the Mountains and General Classifiaction. Podium photos from today's stage have been posted on the KSR Facebook page.
The Stage 1 Communique is now posted. This document shows any modifications to the coming stage, as well as any penalties imposed and why, as well as the results of any protest so have a quick look as it could effect you.
Racing is underway with perfect weather for a bike race. The morning fields are finished up and the preliminary results for the Men 4/5 Open, 4/5 Masters & 60+ and Women 3/4/5 are now posted.
The 2018 Tech Guide is now posted! The pre-race communique is also now posted.
Registration is closed for all stage race catagories. We are looking forward to some great racing this weekend!
The Killington Economic Development & Tourism Board is our title sponsor. They represent all the business in the town of Killington.