Race the Legend!
April 14, 2018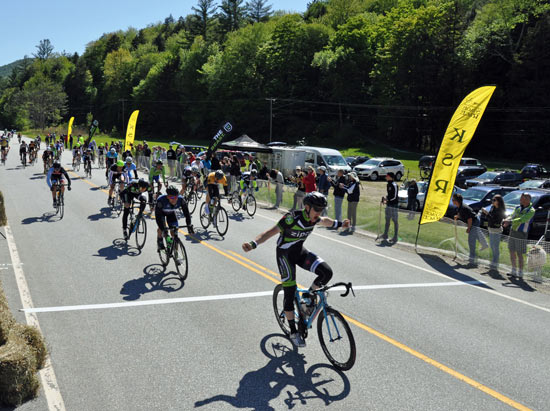 Just 2 days left to save $50 off your registration fee for this year's KSR. Register by Sunday, April 15 to save $50 off the full registration fee and will also be eligible for our "no questions asked" 75% refund of your registration should you want to withdraw. The only caveat is you have to ask for your refund by May 12. This early registration perk allows you to withdraw from the race for any reason, no questions asked.

Registering now also means you will pay the lowest entry fee for this year's event. If you decide to wait to register the discount will be reduced to $25 on April 16. After May 5 you will pay the full registration fee. If you register after April 15 we strongly encourage you to purchase the entry fee insurance offered on Bikereg at the time you register.

For Grand Master (60+) racers we are conducting a bit of an experiment this year. We have petitioned USAC to allow 60+ racers in categories 2-5 to race in the Men's 4/5 Master's field if they would like. Our goal is to continue to provide opportunities for 60+ racers to compete in the KSR. We will have a daily 60+ podium and will award a GC leader's jersey to the 60+  race leader. We are also hoping that our more seasoned racers can help provide some mentoring for the newer Master's participants. If you are 60+ or have teammates/friends who are in this category please spread the word so that we can have a competitive field.
We look forward to seeing you at this year's Killington Stage Race!
The Killington Economic Development & Tourism Board is our title sponsor. They represent all the business in the town of Killington.