Race the Legend!
May 21, 2019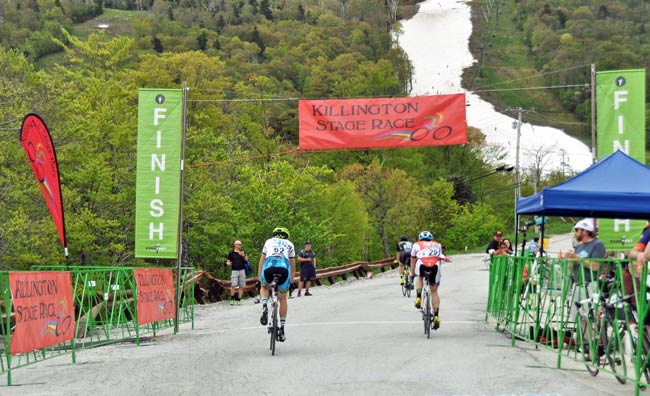 The Stage 2 Comunique and TT start times are posted here. Please find you individual start time listed.
Stage 2 results are now posted on the results page.
Results are posted for today's racing. You can see them here. The Stage 1 Communique is now posted.
We are looking forward to some fun and exciting stage racing over the next three days. The weather looks great for racing tomorrow. The best places to spectate During Stage 1 are at Calvin Collidge Historic site in Plymouth Notch for the KoM and feed zone as well as at the finish at Skyeship.
In addition to the Tech Guide which is posted you can read the Pre-race Communique here.
The 2019 Tech Guide V1 is now posted for your reading pleasure.
We will have three great stages of racing once again this year including our historic and exciting circuit race, a 60-mile single-loop road race (75-miles for P/1/2 & Cat 3 men) with a tough and challenging 1550 feet climb to the finish, wraping up with a rare 11-mile individual time trial which year after year results in very close racing for the top spots on the podium. We hope you can compete at this year's KSR.