Race the Legend!
August 1, 2017
We are getting set for the 2018 KSR! We hope you have the event marked on your calendar for 2018. It will be held on May 26-28. We are planning to roll out some changes for 2018 so sign up to for email updates and follow us on Facebook for updates as we move closer to the event.
Thank you to everyone who competed at this year's KSR. There was some very exciting racing over the the three days of the event. With many close finishes. The weather was also cooperative with great racing conditions on Saturday and Sunday and only intermitant showers on Monday. We hoped that you enjoyed the racing and will plan to return to Killington for Memorial Day weekend May 26-28, 2018 . We are considering some changes to the 2018 event and will be looking for your input on those changes in the coming weeks via an on-line survey. We hope that you will help us by providing your thoughts.
If you enjoyed the racing experiance at the KSR and are now hungry for more multi-day stage racing we hope you will put the Green Mountain Stage Race on your calendar. It is a 4-day event with a TT, Circuit Race, challenging road race with a mountain top finish, and thrilling criterium in downtown Burlington. The GMSR will take place over Labor Day weekend September 1-4, 2017. Registration will open in mid-June on Bikereg. Look for an email about the event with maximum savings for those who register early.
We have posted many photos on the KSR Facebook page and now have the time to look through all the photos and will post more in the coming weeks.
All results are now posted on our results page in our easy to use table format.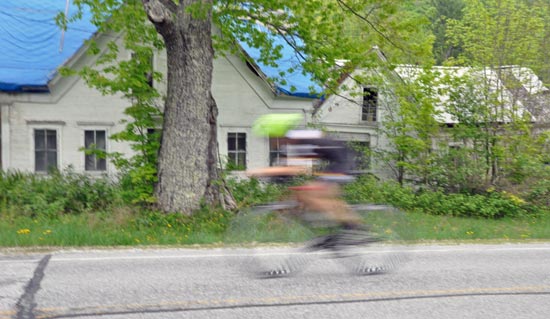 Stage 2 took place today and it was a fantastic day of racing. The weather was as perfect as anyone could have wanted and the course was HARD! No one complained and everyone seemed to enjoyed it once they arrived at the finish.
Results are posted here.
A few photos from the many I got to take today. You can see more on the KSR Facebook Page.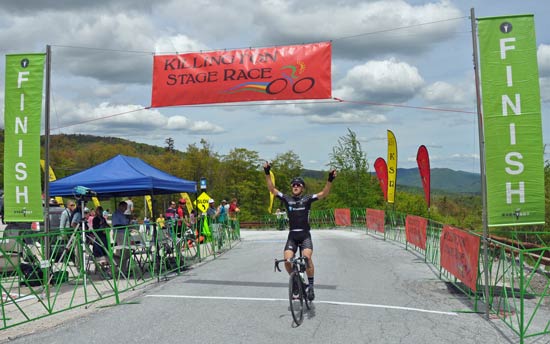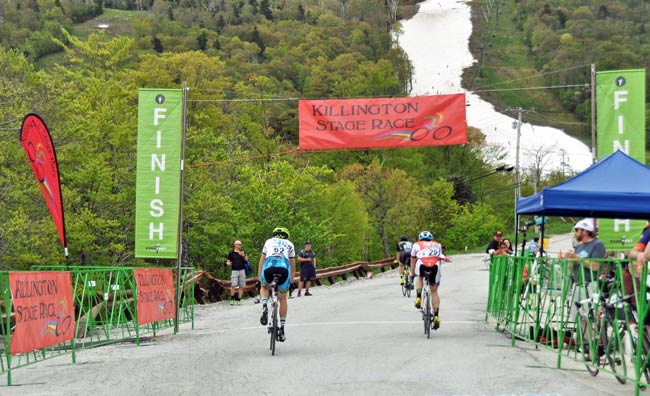 ALERT - Click Here to See Changes to the Stage 2 Finish
We had a great day of racing today during Stage 1 of the Killington Stage Race. The new finish at the Skyeship worked well and was appreciated by many racer. We will be sending out a link to a survey so please look for it and complete it as we really want to hear your opinion.
The results of today's stage are now posted.
The Stage 1 Communique is now posted. Please read it as it contains important information about changes to Stage 2.
Look for an email about important changes to the finish of Stage 2. We will also post on the website and Facebook Shortly.
Killington Resort will be opening some of its summer activities for stage race weekend. The Beast Mountain Coaster and Soaring Eagle attractions at the Snowshed Adventure Center will be open in addition to beginner and intermediate downhill mountain bike trails serviced by the Snowshed Express Quad and the Killington Resort Golf Course. These are great activities to share with your family so be sure to bring the kids for a great weekend. Of course, there may also still be skiing depending on how the snow holds up during May. Check Killington.com/conditions for resort operations updates.
To keep up with race via email you can sign up for email updates in the box on the right. You can also keep up with all the latested happening on the KSR Facebook page.
We are looking forward to another great KSR this year!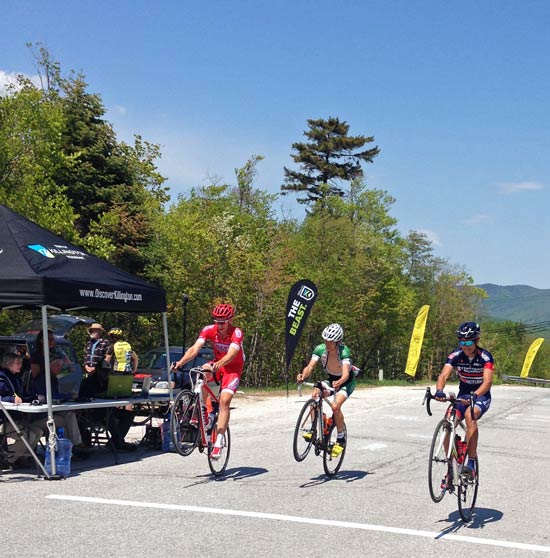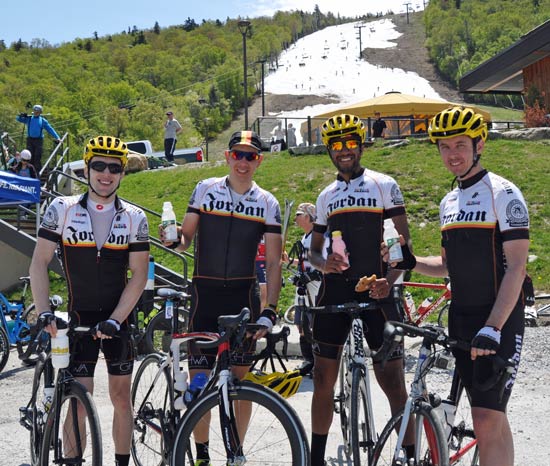 The Killington Economic Development & Tourism Board is our title sponsor. They represent all the business in the town of Killington.