Race the Legend!
May 31, 2016
Thank you to everyone who competed and all those who volunteered at the 2016 KSR. It was a fantastic weekend of racing. The weather was mostly very cooprative despite the forecast for rain which only impacted the Sunday awards presentation which was moved indoors. We had many very close races which came down to the final TT. We are in the process editing and posting the final podium photos as well as many other photos taken during the race. Some will be posted here but most will posted on the KSR Facebook page.
We held our volunteer appreciation party this evening at the Lookout and thank long time sponosors Phil and Joy for hosting us. We had great food and raffle prizes for everyone who attended.
All results are posted on our results page.
The start time for Stage 3 awards has been pushed up to 12:45 from 1:30 to allow racers to start their travels home as early as possible. If you are in the top 3 on the stage, top 3 on GC, Sprint or Q/KoM winner please attend the awards ceramony at the conclusion of the racing at the Killington town library.
It was another fantasic day of racing for Stage 2 of the Killington Stage Race. The weather was predicted to be very hot once again but most of the course was under a layer of clouds keeping termprature around 70 degrees. At the second K/QoM it was a cool 67. Up at the finish we were above the clouds and it got very warm into the mid 80's. There were some fantastic performances today in many field. Photos will be posted on the KSR Facebook page this evening.
We will be posting photos from today's racing and the awards ceremony shortly on the Killington Stage Race Face Book page.
The Stage 1 Communique is now posted.
The tech guide is now posted. You can also read the pre-race communique.
If you would like to keep up with all the latest KSR information please sign-up for updates in the box above. We are once again looking forward to a great three days of racing and hope you can join us in Vermont in May.
If you have not yet booked your lodging for this year's KSR you will find a wide range of accommodation types including hotels, inns, bed & breakfasts, houses and fully outfitted condominiums. Please book from one of our many lodging partners which you can find on the KSR webpage. These properties are supporting the race and as a result booking with them helps keep entry fees down. We are very excited to announce that the race headquarters will be back at the Killington Grand Summit! Registration will take place here and results will also be posted at the Grand. This is a great place to stay with a restaurant on site and a great indoor/outdoor pool and fitness room.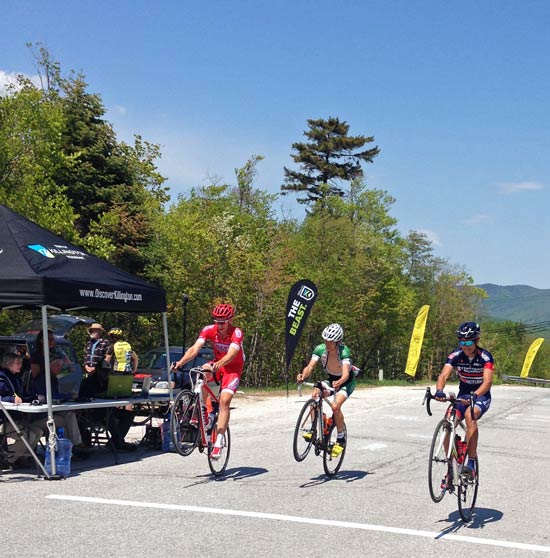 For the first time the Killington Resort will be opening many of its summer activities for stage race weekend. These include the Beast Mountain Coaster and Skyeride. They are also working to open their Skye high ropes course and Terra-Maze. Finally, they will also have some mountain biking trails open for mellow downhill fun. These are great activities to share with your family so be sure to bring the kids for a great weekend. Of course, there may also still be skiing depending on how the snow holds up during May.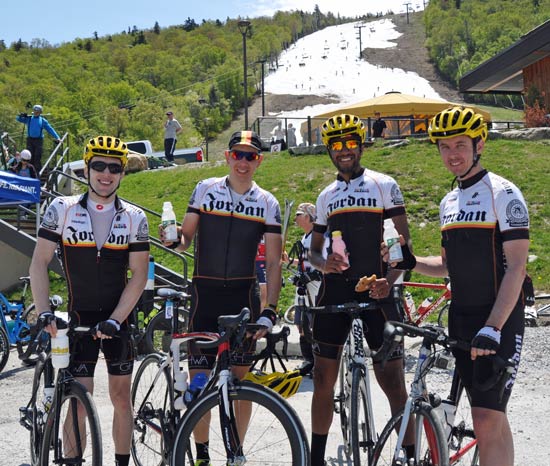 New this year the Killington Ski Club has planned a new and used bike swap to coincide with race weekend. This is not your usual bike swap where you have to spend your day at your table. At this bike swap you register and all your items will have a barcode sticker. You will be able to check on-line to see if your items have sold. You will be able to drop your gear off on Friday or Saturday and you can collect unsold items on Sunday after Stage 2. Sellers get 80% with 20% going to support youth bike and ski racing in the Killington area. Come race and pay for your weekend by selling gear that you no longer need while supporting a good cause.
The Killington Economic Development & Tourism Board is our title sponsor. They represent all the business in the town of Killington.